Opportunities for Kindness
---
Spring is here (finally!)and with that comes the need for lighter clothing. Needs for this family are as follows:
Female: (7) Junior size large shirts, (7) size large jean shorts, (3)size medium spandex leggings (knee length), (1) large sports bra
Male: (7) Boys size 8-10 shirts and (7)shorts, boys size 3 high top gym shoes
Any help would be appreciated! Sign up via SIGN UP GENIUS link below!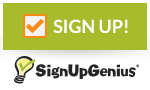 ---
bottled water and disposable water bottles for Columbia Intermediate School KLSD
Recently Filled Needs
New clothing for a student who has been on his own
---
Family starting over needs one twin mattress. #225B
---
We have a family in need of one twin mattress. New or gently used: clean and from smoke/bug free home. Pick up will need to be arranged.
24 hours later and now only need one twin mattress! Kings rocks! #225A
---
We have a family who needs a twin mattress in good condition (clean, smoke and bug free home). Two box springs are a bonus but not necessary. Pick up will need to be arranged.
Clothing for family displaced by fire - now only need men's listed items!
---
The following items are needed for a family who experienced a fire (click on sign up genius link to help):
Boy's: size 10 jeans and jogging/athletic pants, socks, underwear, 10/12 hoodie. FILLED!
Men's: large shirts, 32x32 jeans, medium boxers, socks
Women's: size 6 jeans and/or medium yoga/jogging pants, large hoodie,size 8 gym shoe FILLED!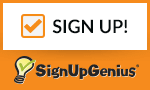 +28 more
Thank You!
About Kings Local
Kings Local neighborhood bridges steering committee
Tim Ackermann, Superintendent/Kings Local Schools
Dawn Gould, Community Relations Coordinator/Kings Local Schools
Rick Bannister, CEO/Neighborhood Bridges
Kim Sellers, Social Emotional Health Coordinator/Kings Local Schools
Becky Lemon, Resource Coordinator/NB Area Director-Warren County ESC, Kings
Missy Kowitz, NB Area Director
Sommer Bradds, NB Area Director
Aaron Reid, President & CEO/Warren County United Way
Beth Ossege, CIS PTO
Crystal Drake, Family Peer Support Provider/Beech Acres, Kings
Chris Johnson, CEO/Countryside YMCA
Deb Cowen, Board Member/Kings Local Schools
Johnny McHue, Director of Missions/Rivers Crossing Church
Julie ilg, Community Service Chair/Deerfield/Mason Rotary & Sinclair College
Larry Sims, Sheriff/ Warren County Sheriff's Office
Stacie Belfrom, Board Member/Kings Local Schools
Scott Hughes, Chief/Hamilton Township PD
Sherry Taylor, CEO/Mason Deerfield Chamber
Sally Skerl, KJH PTO
Zach McCollum, Executive Director/Countryside YMCA, Landen
Joanna Davis, JFB PTO Co-President
Kevin Peyton, CEO/Joshua's Place
Melissa Hoin, KHS PTO
Joshua Butler, Pastor/Kings Point Church
Stephanie Copley, Community Member, Parent
Contact Us