Opportunities for Kindness
Recently Filled Needs
Ohio winters demand a good winter coat! (#1002D)
---
In search of one girls (size 14) winter coat - preferably purple and "puffy"
Replenish the basics (#1002C)
---
Large family in need of the basics:
Two packs of men's crew socks
Two packs of women's crew socks
Two packs of men's medium boxer briefs
Two packs of women's XS bikini style underwear
Family is now only in need of one gently used dresser! (#1002A)
---
Let's help with family get around again! The specific type of tire needed is 245/35 ZR20. It is a low profile tire and the cost is approximately $200. Due to the specific nature of this request, gift cards are also most welcome! In addition, this family needs two gently used dressers. UPDATE: WE ARE NOW ONLY IN NEED OF ONE GENTLY USED DRESSER!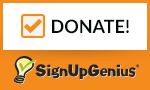 Let's show this large family some kindness!
---
We have a large kings family in need of clothing! New, gently used, gift cards or monetary donations are welcome! Needs and sizes are as follows.
Three family members wear the same size: Women's medium shirts and hoodies; size 7 pants
Boys size 14/16 shirts and hoodie, 14/16 pants
Boys medium shirts and hoodie, 10/12 pants
Boys small shirts and hoodie, 7/8 pants
Men's medium shirts and hoodie, 32/30 jeans and size 18 sweatpants
Men's medium shirts and hoodie, size 28/30 jeans and size 16/18 sweatpants
Also needed: Women's, men's and boy's socks.
We would love to see this family get set up with these clothing items before the weather gets cold!
+3 more
Thank You!
About Kings Local
Kings Local neighborhood bridges steering committee
Tim Ackermann, Superintendent/Kings Local Schools
Dawn Gould, Community Relations Coordinator/Kings Local Schools
Rick Bannister, CEO/Neighborhood Bridges
Kim Sellers, Social Emotional Health Coordinator/Kings Local Schools
Becky Lemon, Resource Coordinator/NB Area Director-Warren County ESC, Kings
Missy Kowitz, NB Area Director
Sommer Bradds, NB Area Director
Aaron Reid, President & CEO/Warren County United Way
Beth Ossege, CIS PTO
Crystal Drake, Family Peer Support Provider/Beech Acres, Kings
Chris Johnson, CEO/Countryside YMCA
Deb Cowen, Board Member/Kings Local Schools
Johnny McHue, Director of Missions/Rivers Crossing Church
Julie ilg, Community Service Chair/Deerfield/Mason Rotary & Sinclair College
Larry Sims, Sheriff/ Warren County Sheriff's Office
Stacie Belfrom, Board Member/Kings Local Schools
Scott Hughes, Chief/Hamilton Township PD
Sherry Taylor, CEO/Mason Deerfield Chamber
Sally Skerl, KJH PTO
Zach McCollum, Executive Director/Countryside YMCA, Landen
Joanna Davis, JFB PTO Co-President
Kevin Peyton, CEO/Joshua's Place
Melissa Hoin, KHS PTO
Joshua Butler, Pastor/Kings Point Church
Stephanie Copley, Community Member, Parent
Contact Us